Check out the super fresh news from Sierra Nevada!
Beer Camp is coming home to the breweries like you've never seen it before. It's an epic adult day camp adventure with keg bowling, zip lining, rock climbing, human foosball (it's a thing) and plenty of Sierra Nevada beer. Let the games begin!
This month, we're releasing Sidecar Orange IPA. With bright and bold hops and orange added to the fermenter, it's a hop-forward IPA with a bright orange twist.
We're going behind the scenes and you're coming with us. Tank Tested is a new series taking viewers down the wormhole of the brewery. Take a sip and hold on tight!
We tapped into tart with Otra Vez and now there's a new way to beat the heat. Introducing Otra Vez Lime & Agave. Slightly sweet agave pairs with a zip of lime in this incredibly light and refreshing beer.
Before we were craft brewers, we were homebrewers. Ken brewed the first batches of Pale Ale on a homebrew system and we're inviting you to do the same with our Pale Ale homebrew recipe!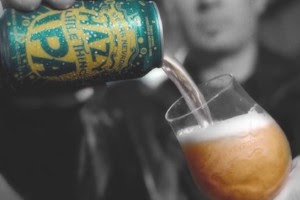 This Hazy Little Thing is coming to YOUR neighborhood! Our new year-round release has such a scary amount of late hops, you won't see the bottom of your glass until it's too late.
Which new beers are coming out!? When's your old favorite hitting shelves? Check out our Release Dates Calendar for all the answers. Hey, we all need something to look forward to.
See Oak Beverages Sierra Nevada Brewing Portfolio